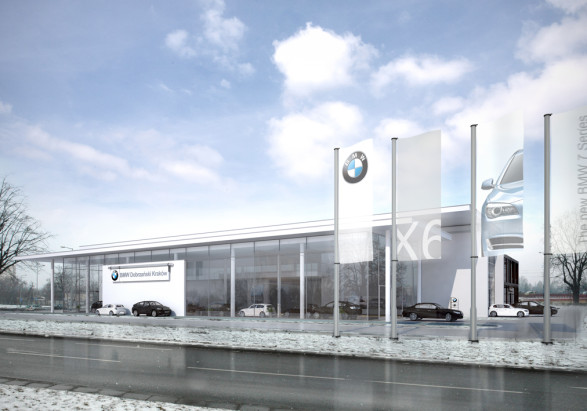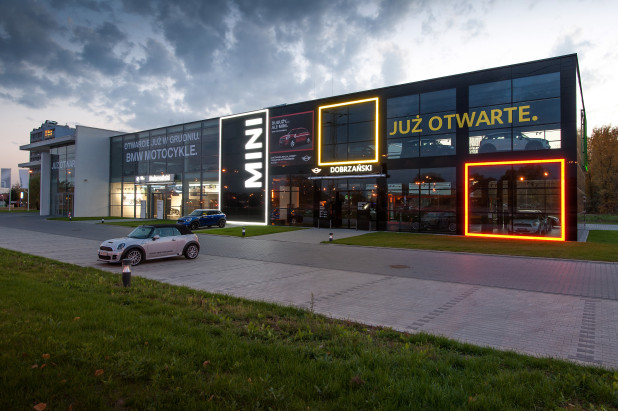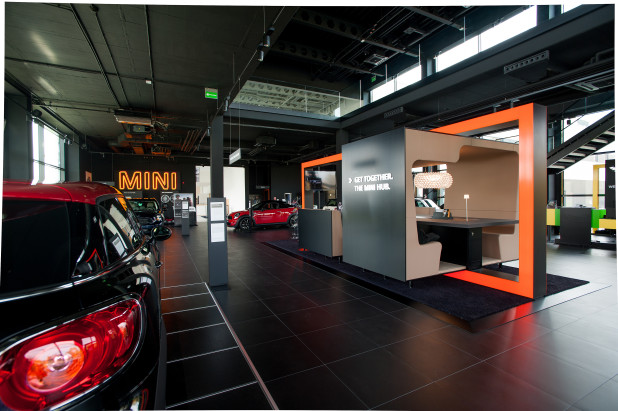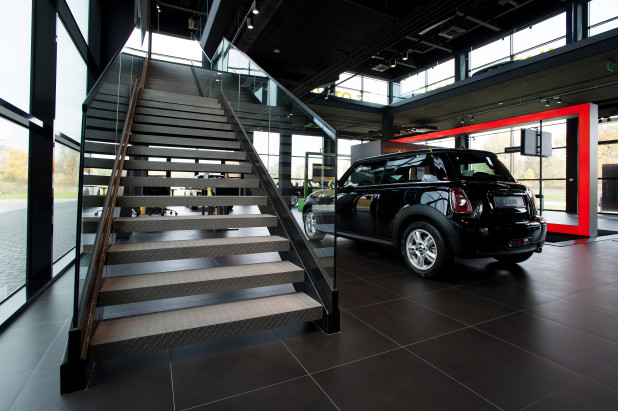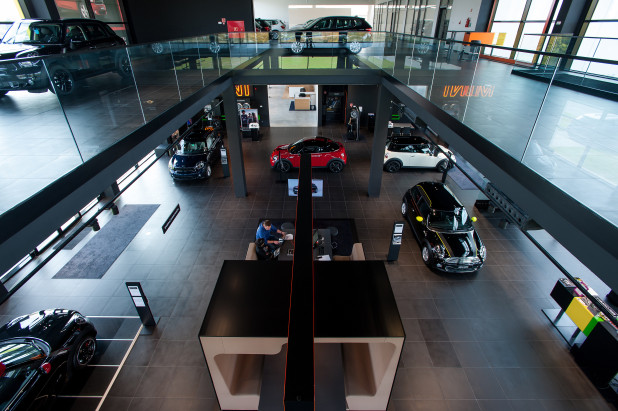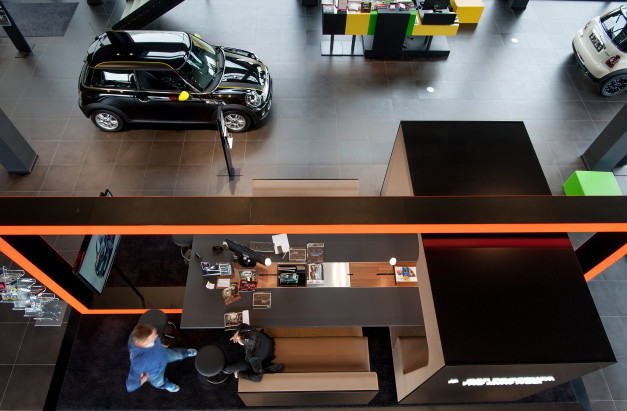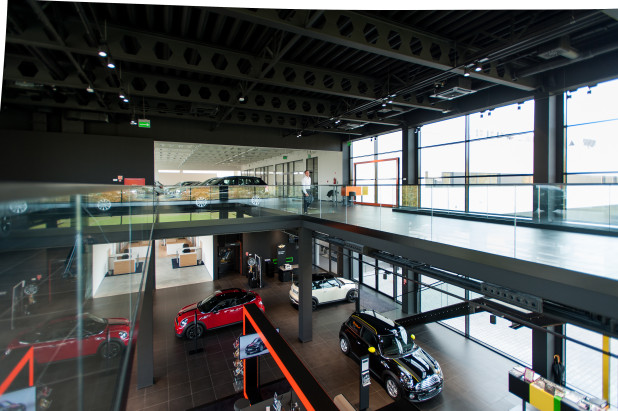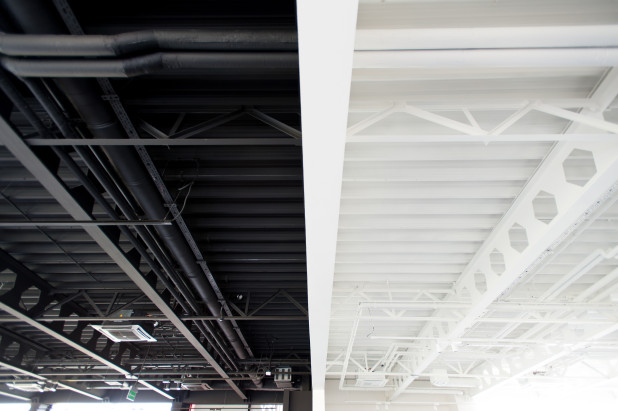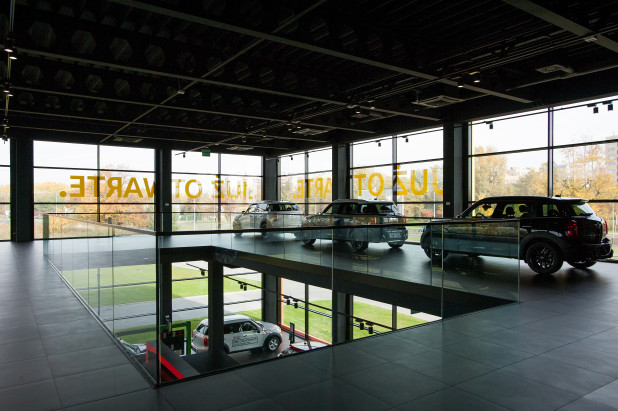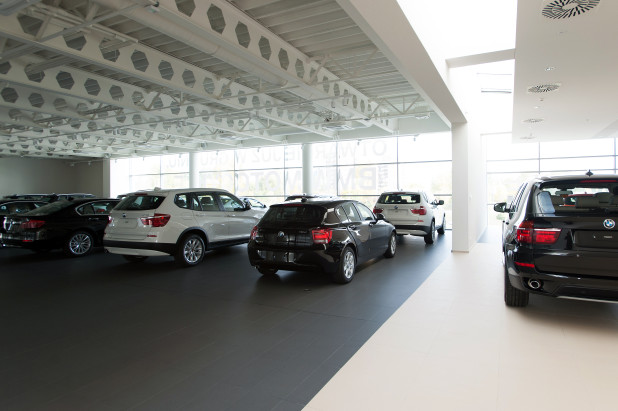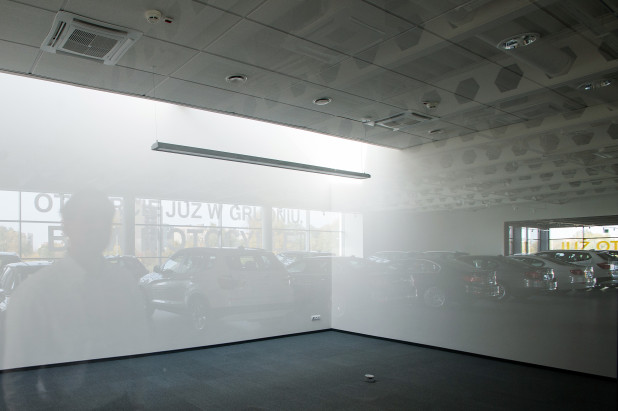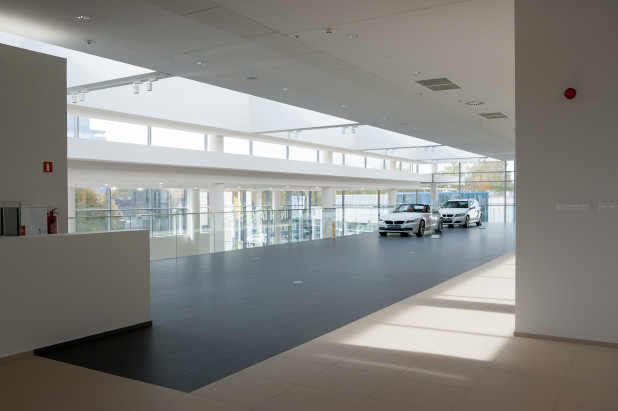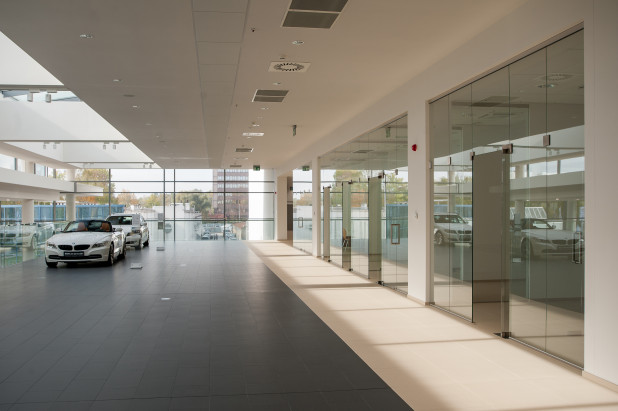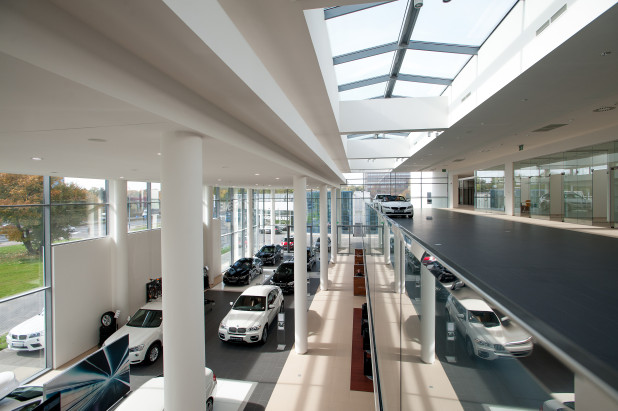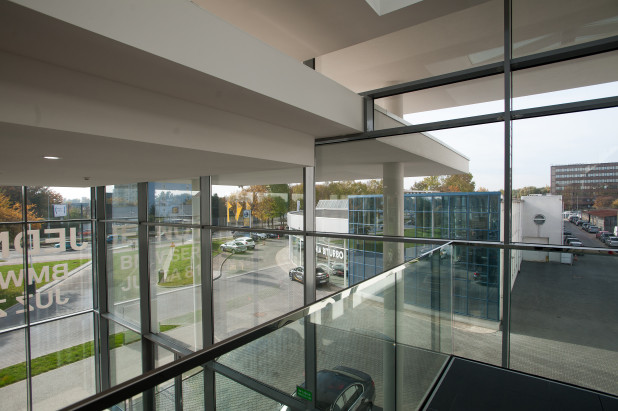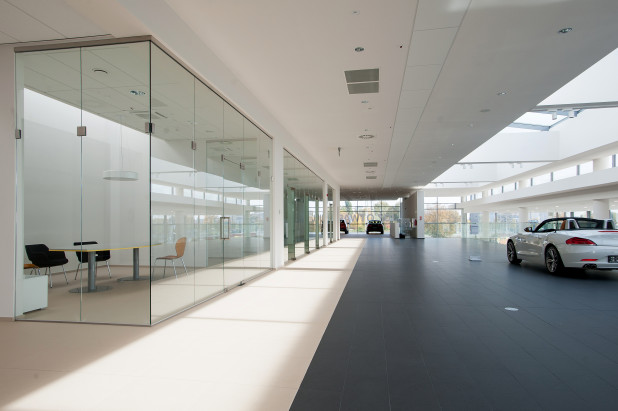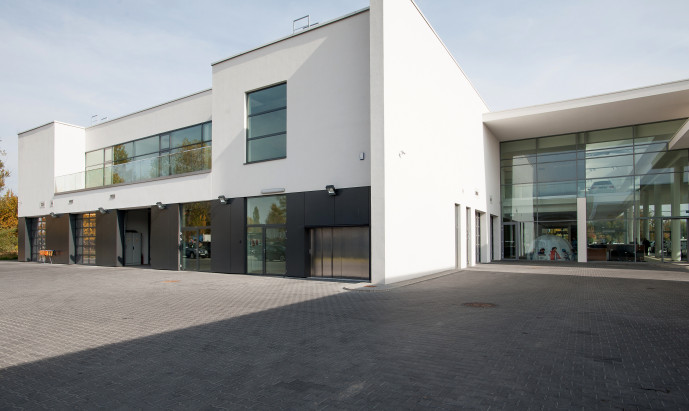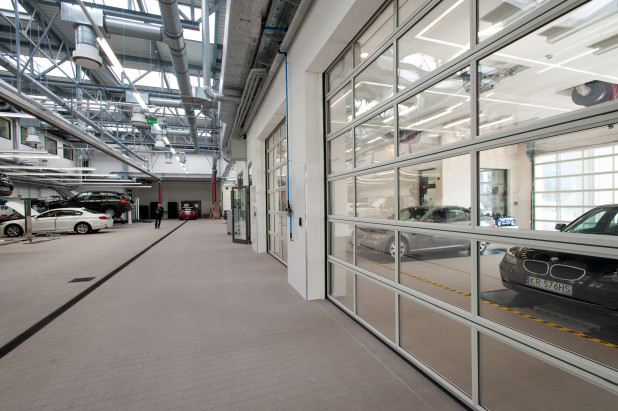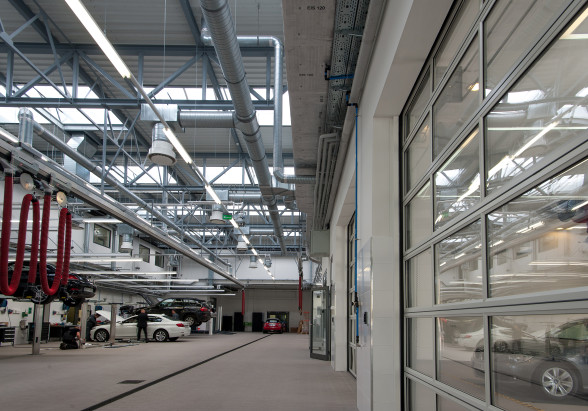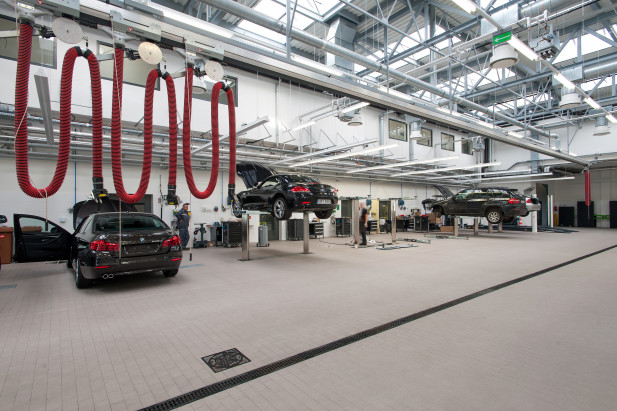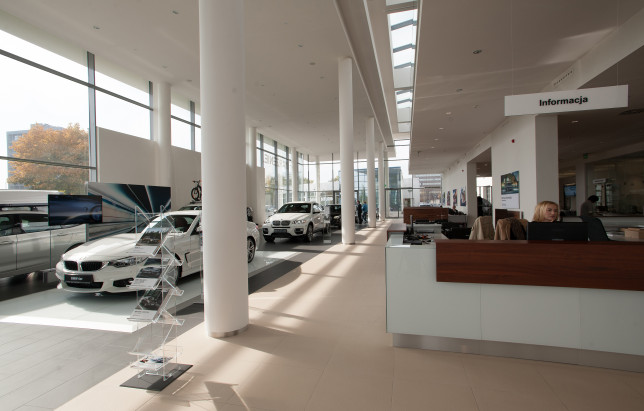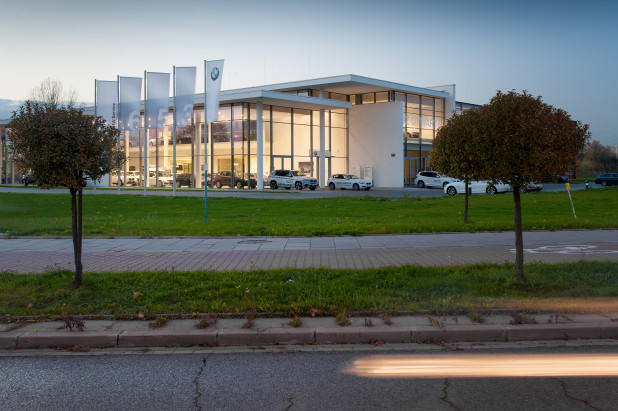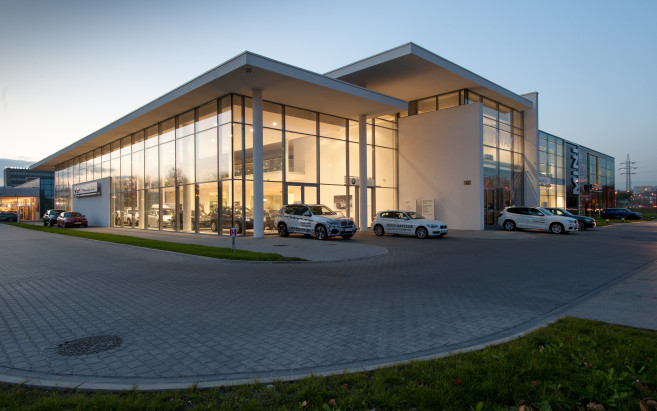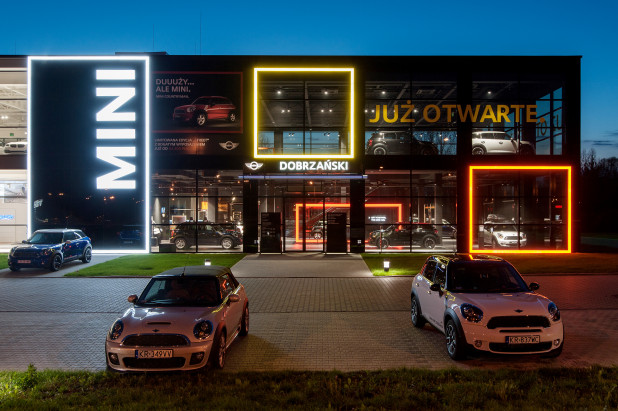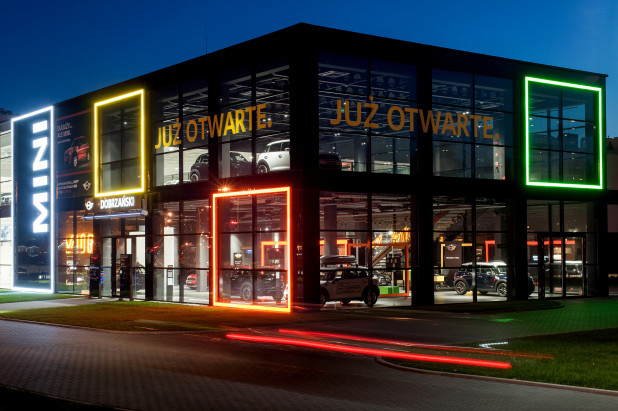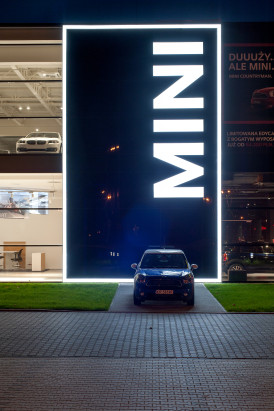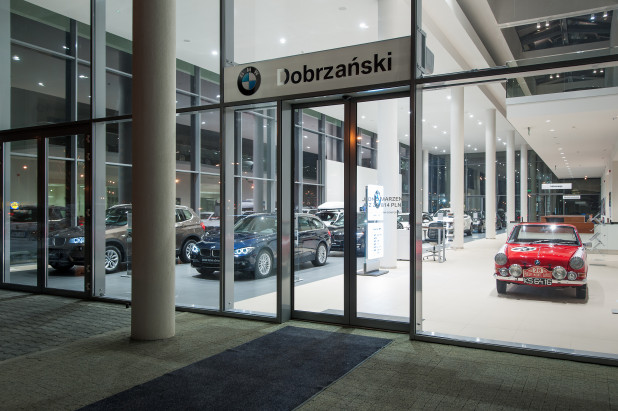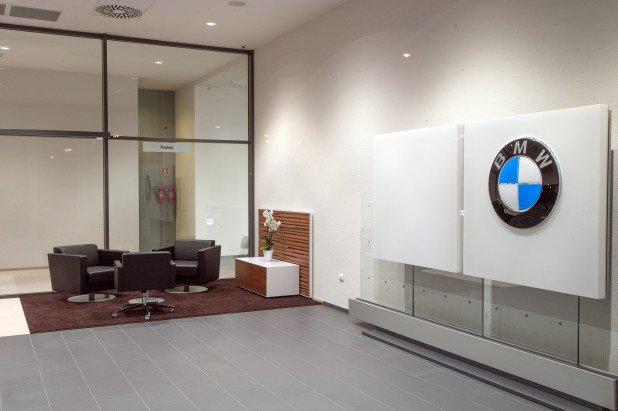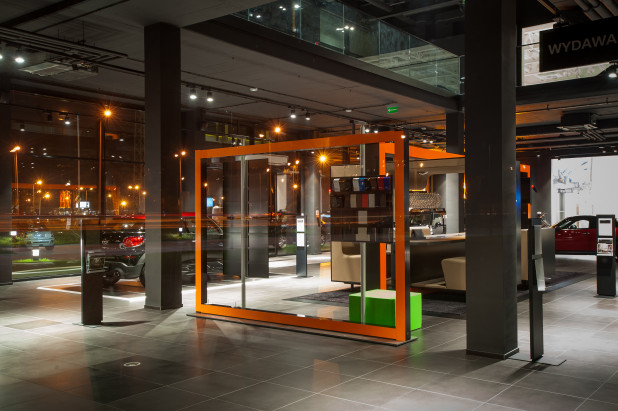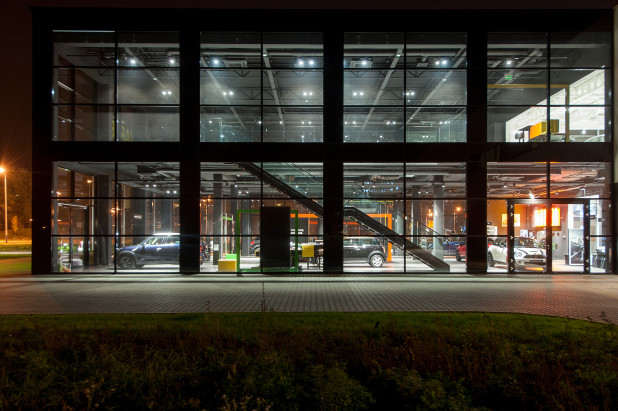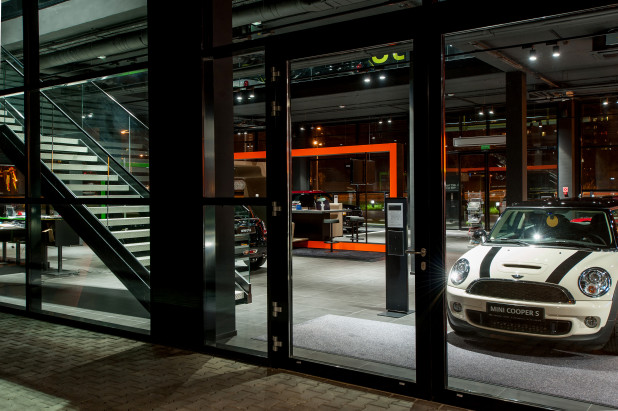 BMW / MINI MORRIS
45 Jana Pawła II Street, Kraków
This building is the first BMW dealership in Malopolska. It was designed in accordance with the company's philosophy based on the principles of creating forms studied by Mies van der Rohe – the interpenetration of space, clean dispositions of color, clear communication. The building combines features such as a two-storey exhibition space of BMW cars, BMW motorcycles showroom, two-storey MINI showroom, office facilities and a car service with 14 car spots. The building won the first prize in 'Krakow – My City' for the best completed project of 2013 in the category of public buildings.
Project: 2011
Completed: 2012-2014
Area: 6.000 m2
Client: BMW Dobrzański Sp. z o.o.
Range of services:
Architectural concept design
Building permit design
Construction design
Multidisciplinary interior design
Project team:
Anna Komorowska
Jacek Studencki
Ludomir Książek
Maciej Kronenberg
Mateusz Maj
Michał Soczek
Piotr Knez
In cooperation with:
structural engineering – Biuro Konstrukcyjne GSBK
mechanical engineering (HVAC) – Introinstal
sanitary engineering (water and waste) – Zapart Projekt
electrical engineering – Tomasz Idus
roads & traffic engineering – Dominik Adamczyk