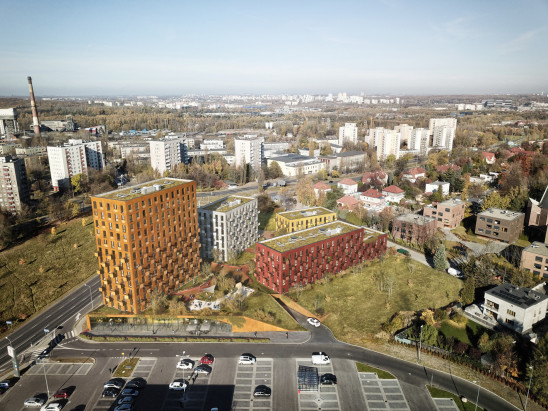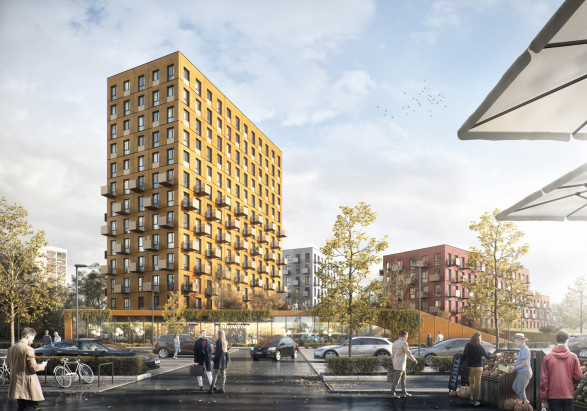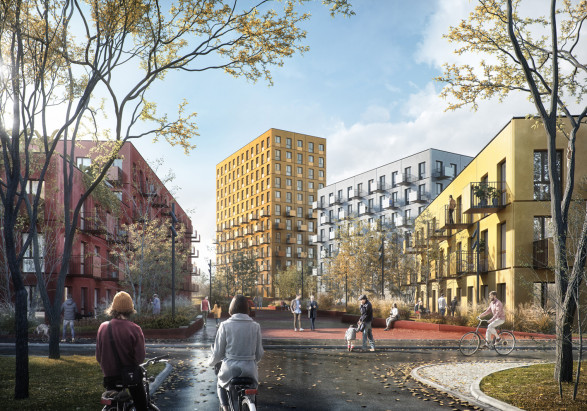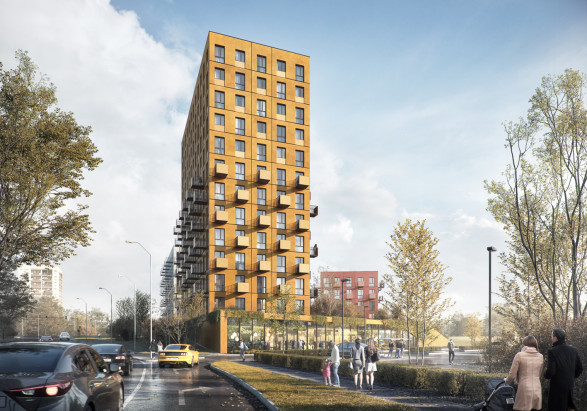 PARKOWA
A complex of multi-family residential buildings with services in the Śródmieście-Załęże district at ul. Parkowa in Katowice. The investment involves the construction of 4 towers of varying heights from 3 to 12 storeys, housing with 176 apartments, which will be located on a common base with services from the south and a two-storey underground garage.
The buildings in the overground part are designed in full reinforced concrete prefabrication technology. The project assumes modular apartments in the structure of M1, M2 and M3, which translates into a repeatable facade module, the detail of which will be prefabricated balconies and large windows. The facades of individual buildings will be made of mass-dyed concrete. Each tower in a different color inspired by the shades of bricks, a material characteristic of the Upper Silesian housing tradition.
Project: 2020
Area: 10.200 m2
Client: GRUPA REB Sp. z o.o.
Range of services:
Architectural concept design
Multidisciplinary koncept design
Project team:
Maciej Kronenberg
Tomasz Zapała
Joanna Pach
Weronika Łyko
In cooperation with:
structural engineering – GSBK Biuro Konstrukcyjne
mechanical engineering – BFM Projekt
electrical engineering – BFM Projekt
Visualisation:
Flexiforma