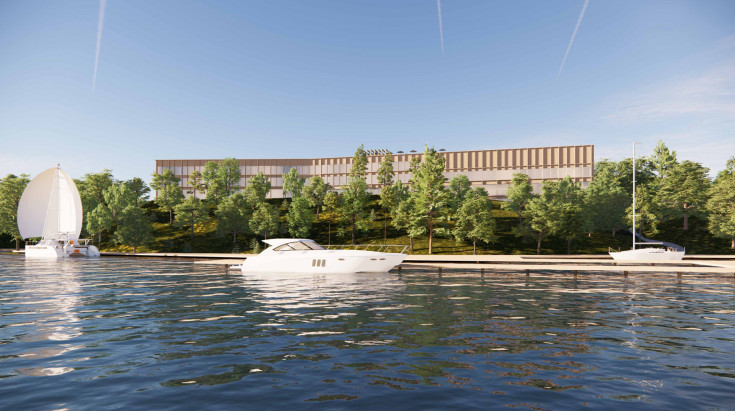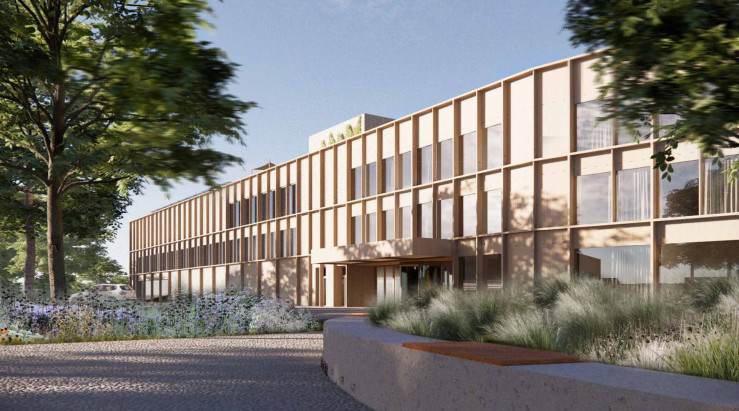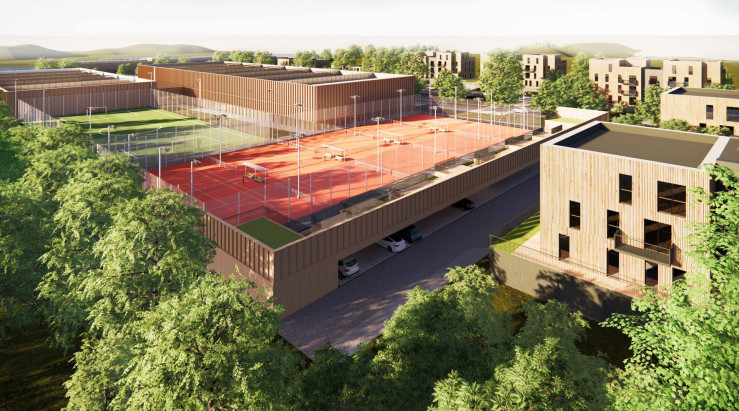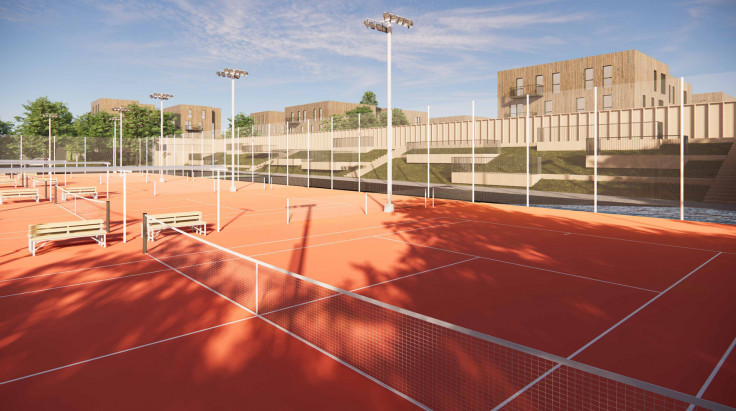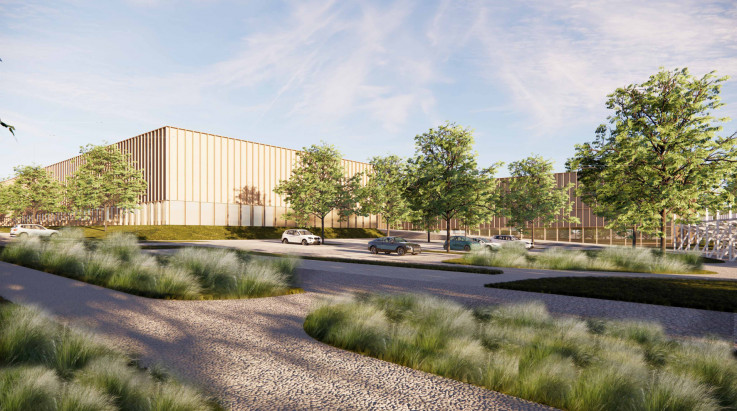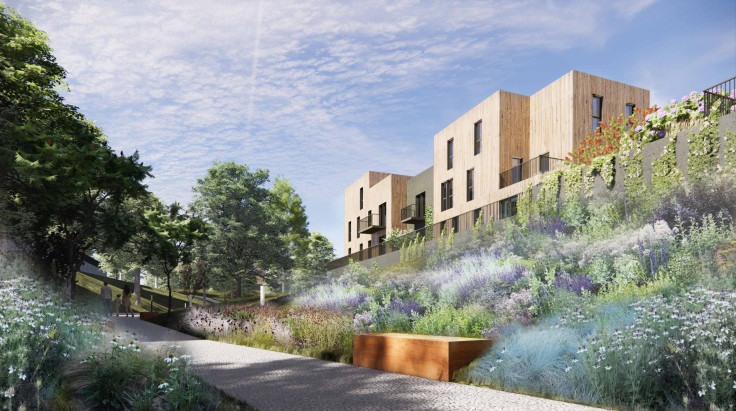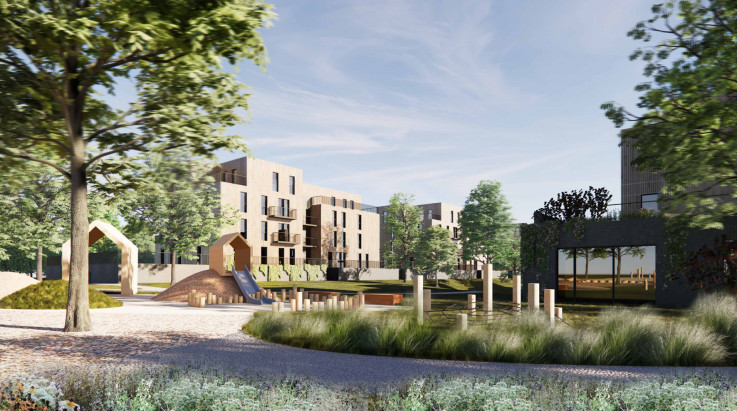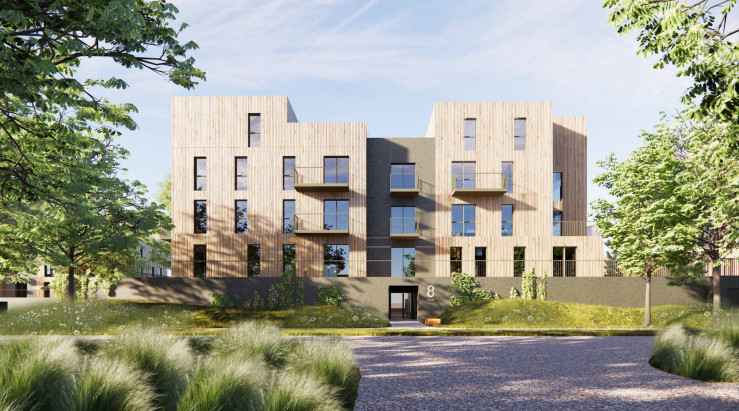 TENNIS CENTER IN JACHRANKA
The project of a complex of buildings and sports facilities will be built in Jachranka on a plot located on the shore of Lake Zegrzyńskie. As part of the investment, multi-family residential buildings with services and a kindergarten will be built in the wooden prefabrication technology. The sports complex will include 2 sports halls with administrative facilities, where 10 tennis courts, paddle tennis and squash courts will be built. In addition, a multifunctional sports field, 6 open tennis courts with stands, a **** hotel building with conference rooms and a swimming pool located on the roof of the building, as well as a marina for yachts on the shore of the lake will be built. The buildings will be heated with ground source heat pumps and powered by a photovoltaic installation.
Project: 2023
Area: 35.000 m2
Client: J.W. Construction Holding S.A.
Range of services:
Architectural concept design
Multidisciplinary koncept design
Building permit design
Construction design
Construction design of interiors
Visual identification system
Project team:
Piotr Knez
Mirosław Czernicki
Joanna Pach
Sonia Ziebowicz
Ewa Stachera
Aleksandra Kądziołka
In cooperation with:
structural engineering – Proces Studio
structural engineering of prefabrication in timber – Pyramid
mechanical engineering (HVAC) – Introinstal
sanitary engineering (water and waste) – Instalverde
electrical engineering – ePro
acoustics – Sound & Space