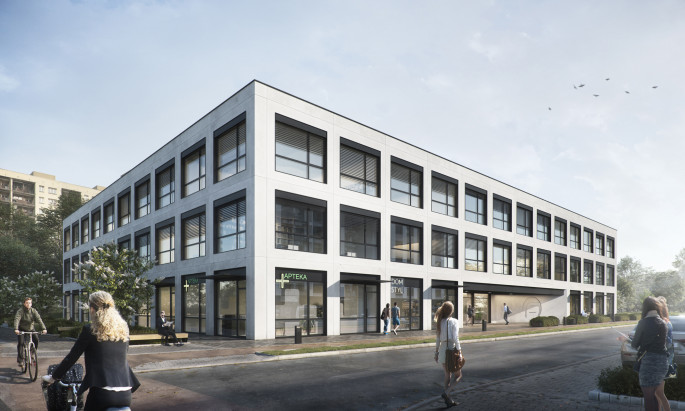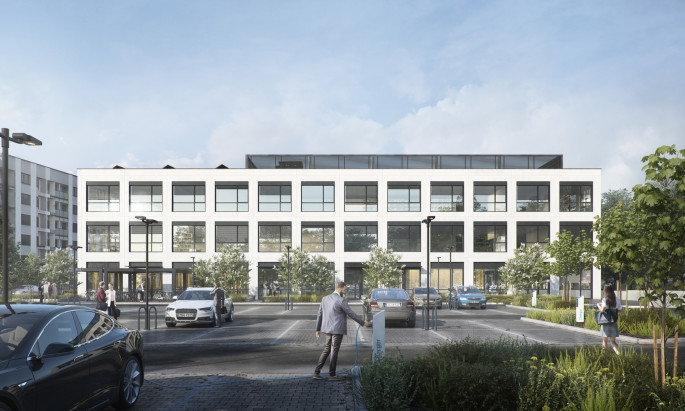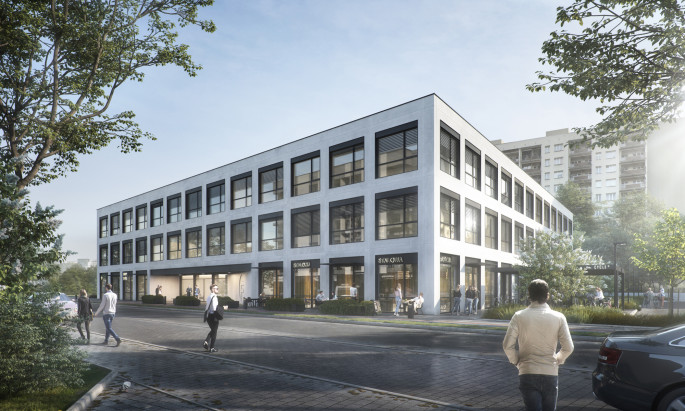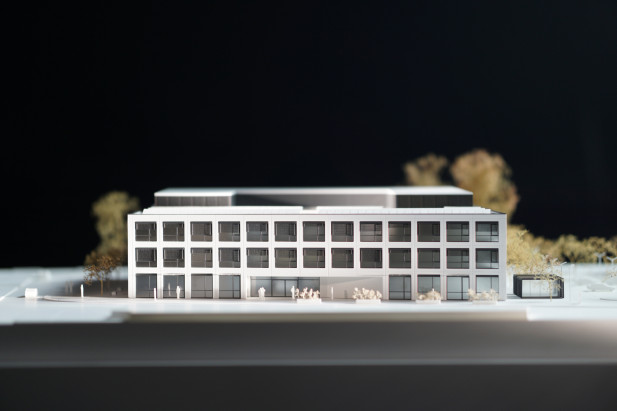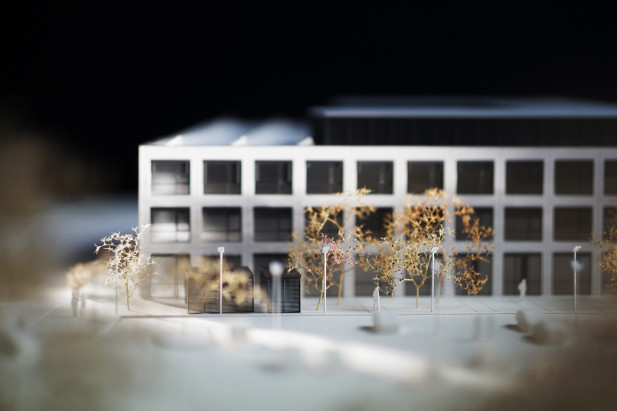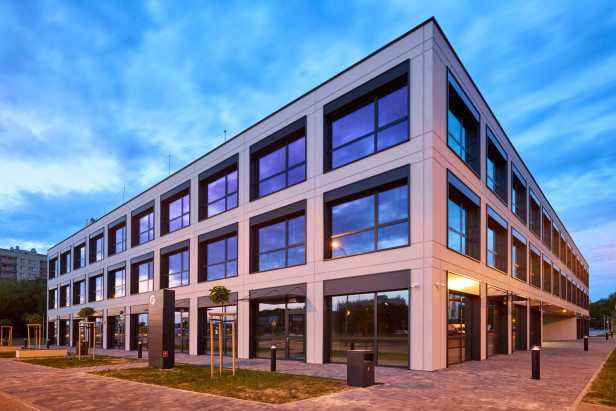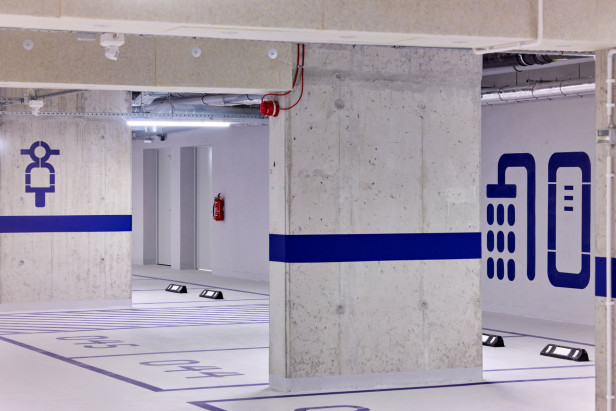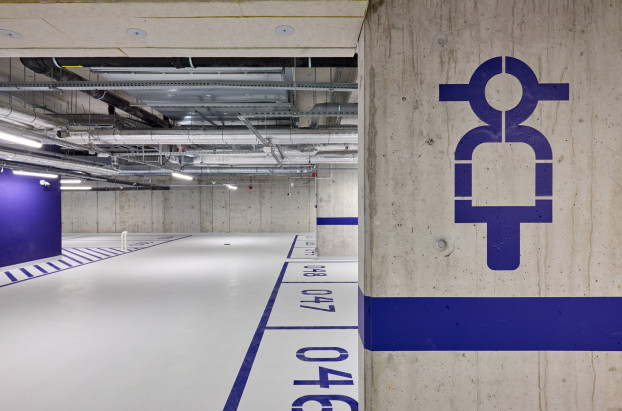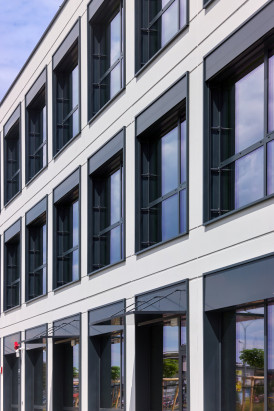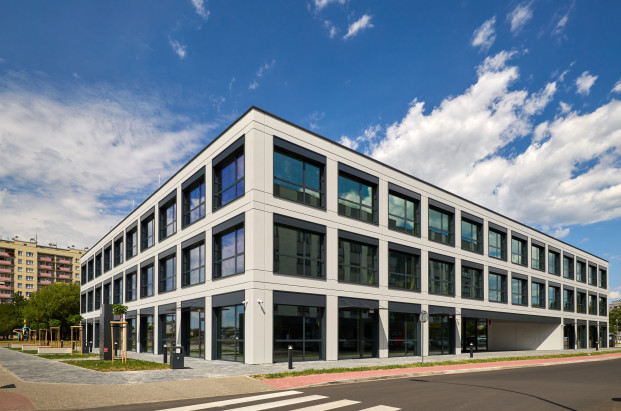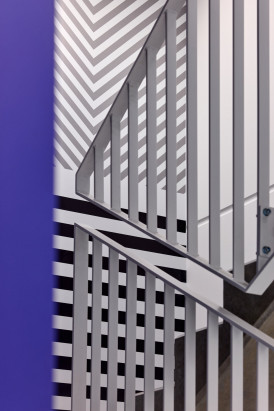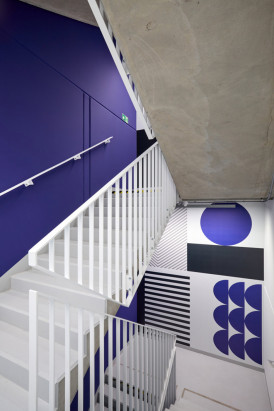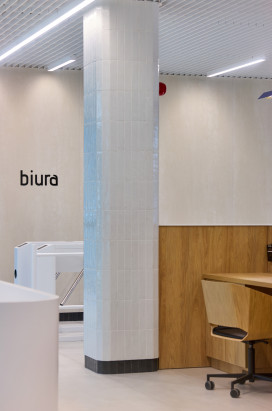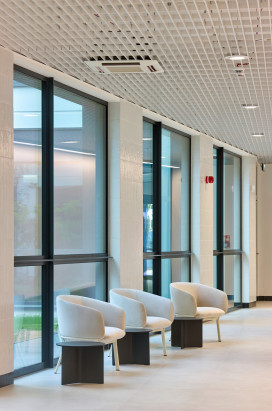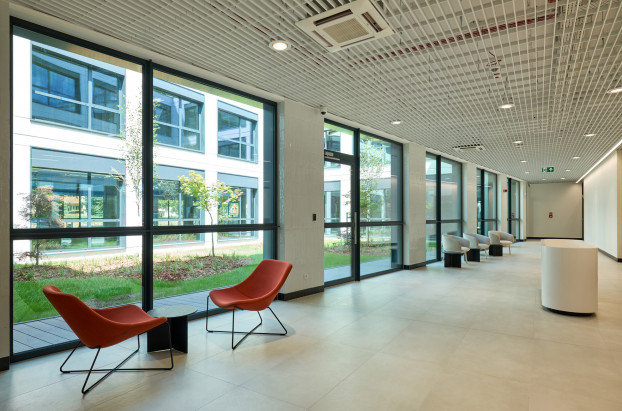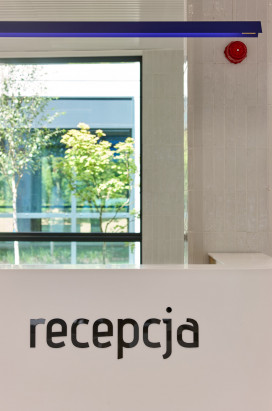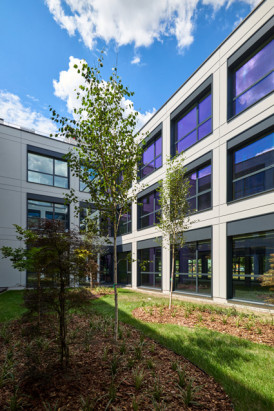 URBI FERRO
An office building dedicated to small and medium-sized tenants of the economic zone of the city of Stalowa Wola. The building is located in the city center on the corner of Generała Leopolda Okulickiego and Floriańska Streets. The shape of the office building was planned in the atrial typology with an internal intimate garden. On the ground floor there will be service premises, a restaurant, an entrance lobby and administrative rooms. The 1st and 2nd floors are office premises with the possibility of arrangement both as open-space and in a full cabinet layout.
From the very beginning, the office building was designed in the technology of full prefabrication of reinforced concrete, which allowed the use of repeatable facade modules with a simple detail and a cover layer made of high-quality architectural concrete. Its form is inspired by the historical background of the city and COP – Polish modernism of the interwar period.
The investment is BREEAM certified. The project has implemented, among others: a small retention as an open pond with water-loving greenery, bright paved surfaces, insulating greenery, PV panels, air heat pumps, high-efficiency HVAC systems.
Project: 2020
Area NLA: 5.500 m2
Client: OPERATOR ARP Sp. z o.o.
Range of services:
Architectural concept design
Multidisciplinary koncept design
Building permit design
Construction design
Visual identification system
Project team:
Maciej Kronenberg
Piotr Knez
Ewa Stachera
Lucjan Piątek
Monika Garncarczyk
Kasia Szybka
Iza Ungier
In cooperation with:
structural engineering, traditional and prefabricated – GSBK Biuro Konstrukcyjne
sanitary engineering – BFM Projekt
electrical engineering – BFM Projekt
acoustics – Sound & Space
Visualization: Flexiforma